To Hear or Not to Hear – Part 2


Who do you see about your hearing?
Be aware that most audiologist professionals are attached to a store front. Many hearing aid brands promote their own products in their store. You may find a few private practices that have a selection of brands they prefer to use.
An audiologist has a doctoral degree, over 1000 hours of clinical training and has passed a licensing exam.
A hearing aid specialist usually has some formal training. More states are requiring licensure. Specialists may have an exam. Many states require 2 years of supervised training.
A qualified hearing aid specialist can provide testing and fitting of hearing aids. If there is any medical issues with your ears, you will need to see an audiologist or an ears, nose & throat doctor.
Items to look for in choosing a service
Offer walk in repair services
Tested in a sound proof booth
You receive a copy of your hearing test results
Fit with hearing aids and review instructions
Test hearing aids with the phone
Provides written material that covers the information the provider reviews with you.
You may want to bring a friend or family member with you. Somebody that is taking notes and confirm your lack of hearing. The testing begins with questions, medical history and quality of life issues with your hearing.
How is it impacting your work?
How is it impacting your relationships?
How are you compensating?
We started with Consumer Reports as a place to evaluate hearing aids. Costco scored well in their survey. The Boise location has an audio center with a sound proof booth. We scheduled for testing. My husband flunked the first round. He had too much wax in his ears for the testing equipment to work.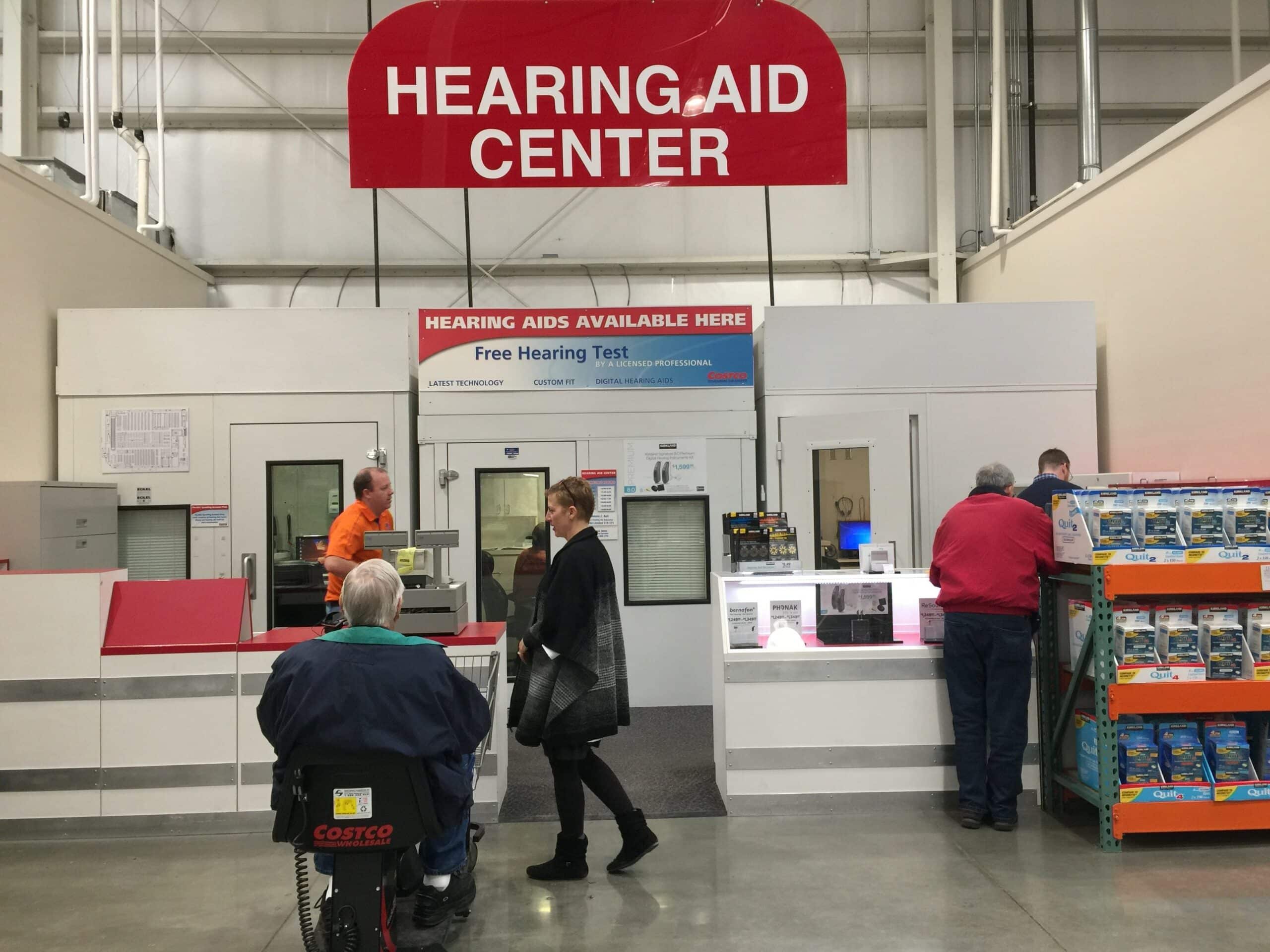 We stopped at a 'doc in the box' to have his ears cleaned out. We returned to Costco a week later to resume the hearing test.
The results were, my husband has lost much of the high tones but hears 80% of the base sounds. He is border line for needing hearing aids. The tinnitus is his primary issue and hearing aids don't really resolve that.
His hearing tests were part of member benefits for Costco. We felt it was quality service, a knowledgeable technician.
The technician suggested we adjust the balance of treble and base for easier TV viewing. Increasing the treble and lowering the base, this was effective.
Related Blog Posts:
To Hear or Not to Hear – Part 1